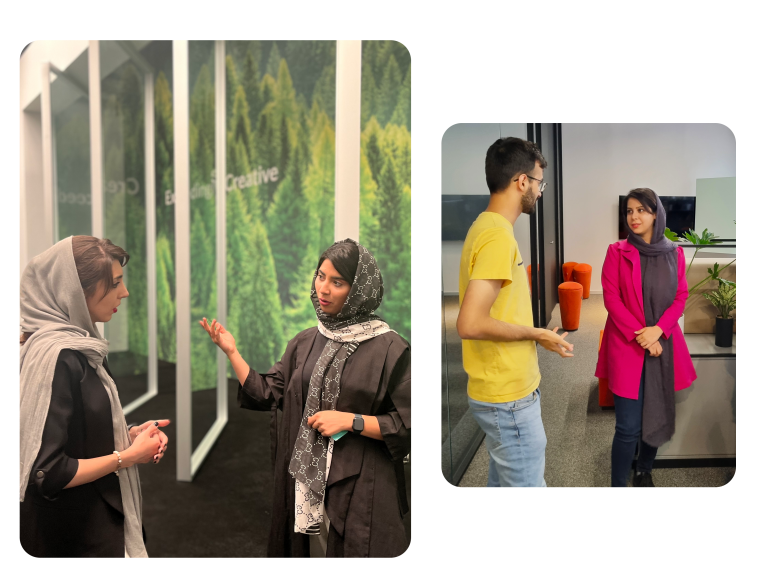 Novaday means a new day The day when a new star appears in the sky. Our effort in Novaday is to improve every day compared to the previous day, both technically and in terms of personal development. At the same time as focusing on complex technical issues, we attach great importance to our human resources, we prioritize ethics and professional organizational behavior above all else.
Work Environment
All our efforts have been focused on creating a friendly, calm, modern and well-equipped work environment in a space away from the hustle and bustle of the city. Round-trip service from Sadeghieh, Azadi, Insurance; Specific rest time and space, kitchen and coffee service at all working hours, additional insurance, loan fund, and flexible working hours are among the benefits of working in Novaday.
Due to the direct cooperation of Novaday company with Farazin Tehran company, we have tried to provide the best possible design and facilities according to the conditions and environment of the company.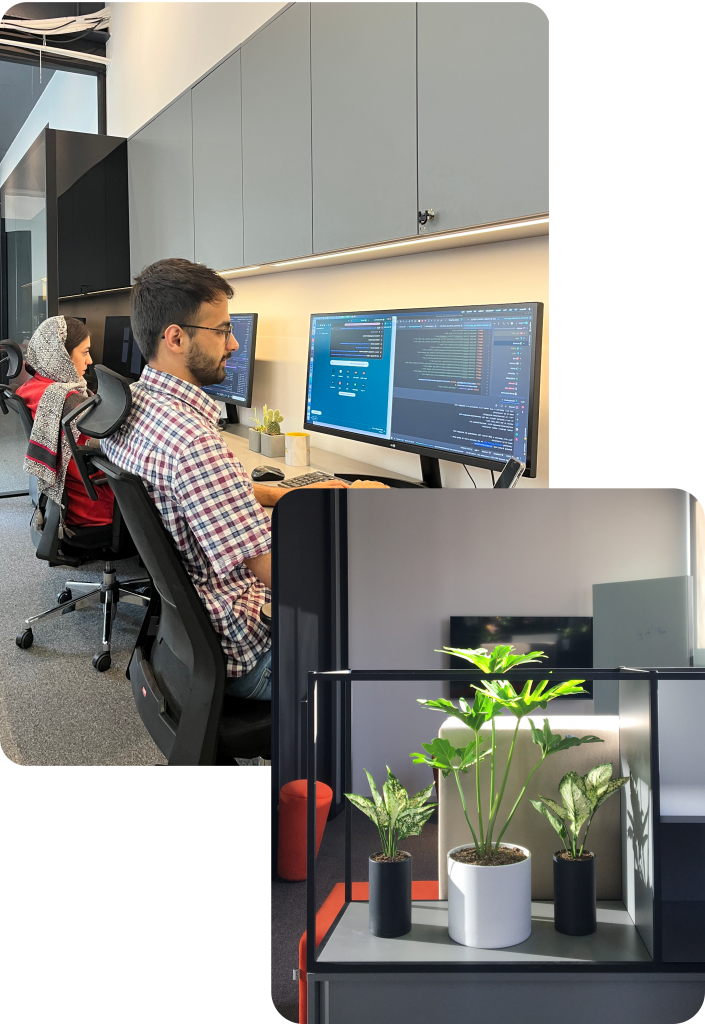 Training Course
Each Novaday colleague has a specific educational budget per year that they can use in order to progress in their personal and technical development. Also, at the discretion of the supervisors and management, periodic external training courses and consultations are arranged
Floating Hours
Novaday working hours are from 8 to 17, but for most job positions, it is possible to use floating for one and a half hours. Currently, only QA and Customer Support positions do not use this float.
Loan Fund
Recently, in Novaday, we have created conditions so that colleagues can use the loan fund easily and without any problems.
Lunch / Coffee
A large kitchen and a specific rest area, a monthly meal plan, and serving coffee at all working hours are among the comforts of Novaday. Additionally, there is a well-equipped café within the company's premises to cater to colleagues and their guests.
Round-trip Service
A round-trip service is available from Sadeghiyeh, Azadi, and the Metro station. All colleagues can easily use the service, whether they commute via the Metro or have a longer distance to cover. Utilizing the service is free of charge, just like other company amenities.
Supplementary Insurance
Newcomers joining NavaTech have the option to avail themselves of supplementary insurance services as per the company's contract.
Agile Team
and committed to the Scrum structure
At Novaday, we move on to the Scrum framework to achieve agility and seek to create a Learning Organization. All new recruits are onboarded by the Scrum Master; Because it is very important for us to cultivate agile thinking among our colleagues.